Menu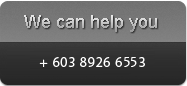 Sigma Setia was incorporated in April 2006
however its business operations started in Nov 2007 when its patented designed production enhancement solution called Integrated Low Pressure System was introduced to the client. Since then, the solution was well received in the industry and had given client folds of extra production on their matured assets.

Sigma Setia Sdn Bhd
is a services provider for oil and gas industry. We are focused in delivering the utmost solutions for our clients mostly in the areas of production enhancement. We have the knowledge and expertise for us to provide quality services to our clients.

Our services rendered
from conducting the evaluation of the given problems, we look into planning as well as execution of the recommendations suggested. We take pride of our services and therefore we would like to see it through for our clients.