Menu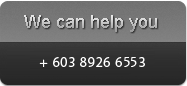 Health Safety Environment and Community Policy
At SIGMA SETIA SDN BHD, health, safety, environment and community responsibility is integral to the way we work.

In our own offices we will maintain and work to a HSEC Management System that is consistent with internationally recognized standards and will enable us to: Identify, assess and manage risks to employees, contractors, the environment and communities Meet and, where appropriate, exceed applicable legal and other requirement Set and achieve targets and rewards staff to their achievement Develop our people and provide resources to meet our targets Audit our compliance We will implement customer specific HSEC Assurance and Health Check procedures to ensure these objectives are met.

We commit to the efficient use of natural resources and aspire to cause zero harm to people and the environment.

We will seek opportunities to share our success through contributions to the communities in which we live and work.

We will regularly review our progress and ensure this Policy and our systems remain relevant to the needs of our staff, consultants, customers and the larger community.